In this blogpost I will describe my homelab setup, as well as giving a bit of context about how I got to this point.
It all started with this old gaming laptop which I used during the last few years of university, including during my master, which is when I actualy used the specs a bit more.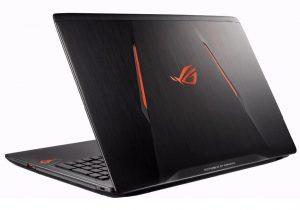 Eventually, this laptop started working very slowly, and sometimes I was pretty much unable to turn it on. After having it laying around for months, and almost considering it to be dead, I decided to bring it back to life. At the time, I remembered that a few months back it could take about 10-15 minutes for it to be up and running. Even though I was not an IT geek back then, I did have basic knowledge and fully blamed the performance on the old HDD the laptop had. In Christmas, I asked Santa to bring me a new SSD, and a Raspberry Pi.
When replacing the disk in the old laptop, I decided to install Ubuntu 20.04 on the new SSD, instead of re-using the old Windows license. This was, unknowingly, probably one of the best decissions I have ever taken, which ultimately led me to where I am today. After installing Ubuntu, my old gaming laptop was flying. It truly brought the performance to a level that I had never experienced (even when it was new).
To me, this laptop, was a near-to-death patient that I saved (note that all I did was replacing the SSD and installing an OS on it, but that felt like a huge achievement at the time), so, during the next months, I spent a lot of time on it, mostly learning the basics of Linux. This experience I built, together with some theoretical knowledge on Kubernetes / public cloud from my previous job , and some programming experience (Python, Javascript, SQL…), allowed me to join ITQ Consultancy in June 2021. After joining, I agreed with my manager that my most immediate goal was learning vanilla Kubernetes, and then eventually moving into Infrastructure as Code, Tanzu Kubernetes Grid and some CI/CD tools (starting with Concourse, carrying on with Tekton and ArgoCD).
So, my first task was then clear: I had to learn Kubernetes, but, how? Where? Even though I knew about the existance of minikube, I wanted to get a bit closer to the real situation. Therefore, a couple weeks before joining ITQ, I bought myself another two RPIs, with 4GB and 8GB RAM, respectively. So, what was I going to do with 3 RPIs and a TP Link switch? Well, of course the answer is bare-metal Kubernetes, and due to my hardware limitations, that could almost only be k3s. I first heard about k3s at my previous job in Rijkswaterstaat, as a lightweight way to run Kubernetes on Raspberry Pis.
Eventually, after learning the basics of Kubernetes, I started learning Tanzu Kubernetes Grid (and Community Edition). Since TKG is based on the ClusterAPI project, you NEED a cloud infrastructure provider to create Tanzu Kubernetes Clusters. That could, at that time, be vSphere, AWS, Azure. At the ITQ office we have a few servers, so I first started using them in order to learn Tanzu.
Once I my first Intel NUC, I installed ESXi on it and deployed vCenter. Even though that left me with little resources, it was enough to deploy TKG(m). Eventually I bought the second NUC, which allowed me to deploy more clusters. At this point I had my compute sorted, but everything was still running on my home network, and I only had one network segment, where I deployed everything. This is obviously far from what you find on a production environment, where there is at least a bunch of network segments, with firewalling in between them.
So, what are the main components of my lab? Like in any other environment, there are three main parts you need: compute, networking and storage.
Compute Hardware
Respect to the compute aspect of the lab, I have two different clusters.
Intel NUC cluster:
Raspberry Pi cluster:
Then, what was my first lab, turned into a small part of the current lab.
RaspberryPi Model 2GB RAM
RaspberryPi Model 4GB RAM
RaspberryPi Model 8GB RAM
Networking Hardware
As I previously mentioned, at some point I had to build a bit of a more complex network setup. Nevertheless, this is still quite simple, and it includes the following components:
Ziggo router (ISP): The standard router my Internet Service Provider provides to their clients. Just a regular household router.
Zyxel LTE3316-M604 router: This is a router that was on a cupboard on the flat I moved into a few weeks ago. By placing it "under" the UniFi USG, it provides WiFi access to the lab network(s). DHCP set on Relay mode, forwarding DHCP requests to the UniFi USG.
UniFi USG: Used for separating my home network from my lab network, as well as for routing, network segmentation, firewalling and VPN.
UniFi USW Flex Mini: This is a managed switch, and since I already had my Unifi USG, I decided to pay a little extra (compared to other managed switches), and stick to UniFi for my network setup.
TP Link LS105G: Since the USW Flex only has 5 ports, I have an additional (unmanaged) switch to connect the Raspberry Pis to the rest of the network.
Storage Hardware + RAM
Respect to the storage, I do not really have any dedicated storage hardware, such as a NAS, but I do have some top of the line consumer grade SSDs.
When it comes to the RAM, I have fully maxed out what the Intel NUCs allow me (64GB):
Last words
This is an everchanging lab environment, and I do expect it to grow in the coming years, but I will try to keep it small scale since, you know, I have to pay the electricity bills. Fortunately, during VMware Explore EU in Barcelona, all vExperts were giving a small NUC from Maxtang, which I will be adding to my ESxi cluster soon.
Do you have a homelab? How is it different from mine? Is there anything you think I am missing in my lab? Let me know in the comments!
Subscribe to our email newsletter and unlock access to members-only content and exclusive updates.